Terra Natura Wildlife Park Zoo, Costa Blanca, Spain
is a state of the Art Zoo of 320,000 square meters, where you can see the animals without visible barriers between you and the animals, heightening the viewing experience
Terra Natura has more than 1500 animals from 200 fabulous species, and even more specimens of trees, plants & shrubs.
Location of Terra Natura & How to get there
Terra Natura is located:
5 kilometres inland from Benidorm's Old Town and next to it's sister attraction Aqua Natura and 1.5 kilometres east of rival attraction Terra Mitica.
1 minute from the AP-7 motorway exit 65, or the N-322 main road
The park is divided into 4 zones
Entrance area
America
Asia
Pangea
See Location of Terra Natura on our Terra Natura Map 
Entrance area of Terra Natura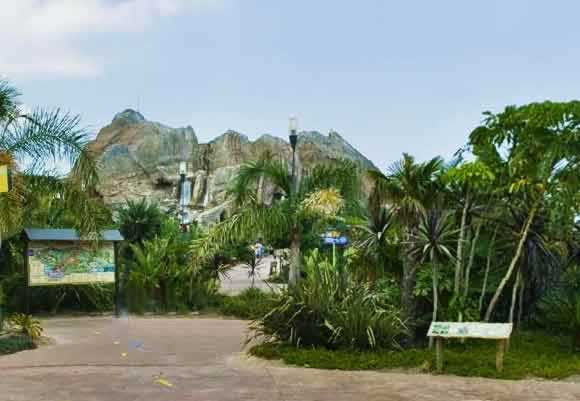 Terra Natura Entrance
Entrance area of Terra Natura Information
Outside the entrance are large Car Parks
From the entrance looking straight forward looms Tetta Natura's Volcano
See Location of Entrance of Terra Natura on our Terra Natura Map 
Poisonous Creatures & Nocturnal animals under the Volcano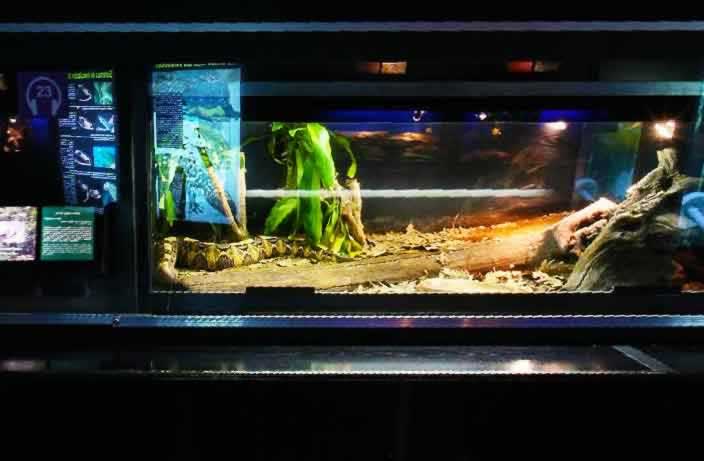 Terra Natura Snake
Poisonous Creatures Information
This is the area where plants & animals defend themselves with poisons. from the informative signs discover how these poisons work and about antidotes.
Inside the Volcano the lighting is subdued which highlights the well lighted glass fronted display cabinets containing an array of poisonous animals & insects including tarantula spiders, scorpions, venomous snakes, poisonous lizards, & highly coloured frogs.
Also in this area are Nocturnal animals
Please note that tapping the cabinets & the use of flash photography is not allowed with some of the cabinets
Located under the Volcano
America Farm - America area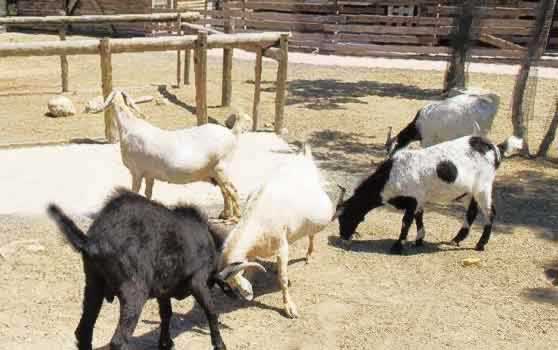 Terra Natura Goats
Terra Natura Goats Information
A children's favourite with it's alpacas, goats, guinea pigs & llamas
Rhinoceros - Asia area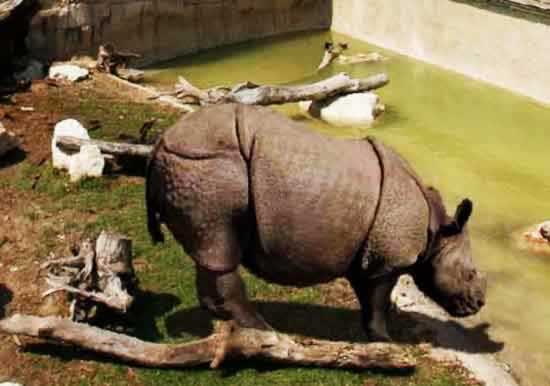 Terra Natura Rhinoceros
Rhinocero Information
The park has 2 Rhinos. named Nisha & Shiwa and they like to soak themselves in the pool, this is a form of protection from parasites who lay eggs in the deep skin folds.
See Location of Rhinoceros on our Terra Natura Map
Elephants - Asia area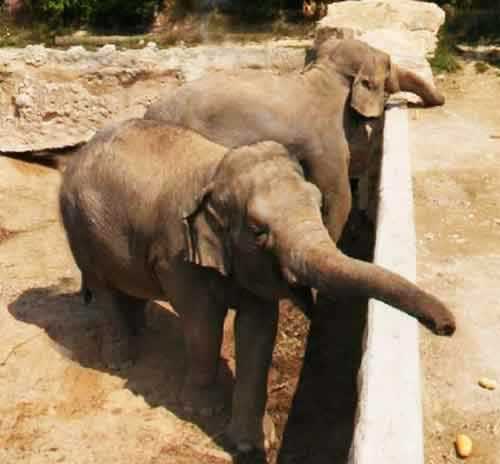 Terra Natura Elephants
Terra Natura Elephants Information
Elephants are vegetarian and eat pasture plants like grass and other vegetable matter including shrub & tree leaves and twigs. They have the longest pregnancy of any animal and it lasts 22 months. baby elephants weigh approximately 100 kilograms.
Entrance America Farm Elephants Poisonous Creatures Rhinoceros Tigers Restaurants
See Location of Elephants on our Terra Natura Map
Tigers - Asia area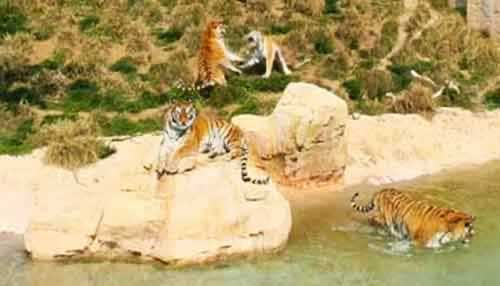 Terra Natura Tigers
Terra Natura Tigers Information
The tiger is the largest feline and the 3rd largest carnivore following the polar bear and grizzly bear
See Location of Tigers on our Terra Natura Map
Restaurants & Food
Food, restaurants are available in the following areas
The village of the sun (Kalicameni) based on the greek town of Santorini with it's Dimitris Taverna or Estiatorio Ayios Nikolaos the goumet restaurant in the white washed church.
The village where you are welcome (Namastepur) based on a rural village in Rajasthan, India taste the delights of the Indian tea house or the self service Garam Masala'
Rhyolite located next to the volcano in the Pangea area
The 3 restaurants in the America Zone have a Mexican style of cuisine

See Location of Restaurants on our Terra Natura Map