Hotel Sol Costablanca Benidorm +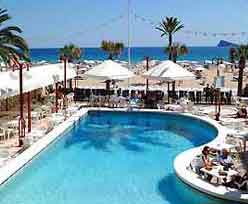 Photograph Sol Costablanca hotel
Secure online Booking
Sol Costablanca Location
Our hotel is located alongside the Levante beach, in the heart of the tourism city of Benidorm and its shopping centre. The Hotel Sol Costablanca offers a friendly atmosphere, very suitable to spend some days relaxing by the sea.
Address
Sol Costablanca hotel, Benidorm
Avenida Alcoy, s/n, Benidorm, Alicante, 03500
Photograph Sol Costablanca Restaurant
Sol Costablanca hotel Description / Information
Its location allows customer to easily access all kind of sport and leisure activities available in the lovely region of Benidorm and Alicante.
Whilst strolling around Benidorm, don't forget to keep an eye open for the impressive sand sculptures on the Levante Beach. The artists have a bad time protecting them in heavy rain, fortunately for all of us who admire their work, a new sculpture is created nearly every day!
Hotel facilities
Hotel facilities descriptions and details may vary in the different seasons
Parking & Transportation
Family / Children's services
Garden / outdoor play area
Childrens activities
Hospitality
Casino
Restaurant
Lounge / Bar
Nightclub
Swimming / Health Suite / Fitness Centre /Gym or Spa Facilities
Barber / Beauty Services
Water Skiing
Outdoor swimming pool
Restaurant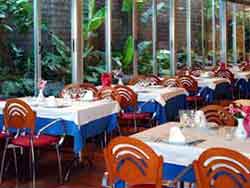 Sol Costablanca hotel Restaurant
Sol Costablanca complements its facilities with an air-conditioned restaurant with extensive hot & cold buffet as well as show-cooking for breakfast, lunch and dinner.
Bars and Entertainment
Bar and TV room.
Room information
Rooms all with air-conditioning, full bathroom, balcony, safe deposit boxes, direct dial telephone, satellite TV.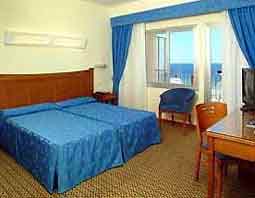 Photograph Sol Costablanca hotel bedroom
Business Facilities
Meeting Facilities
Black & White photocopying
Fax service
Book Holiday extras